2nd July, 2022.
Service Commemorates Centennial of War Memorial
Freelance in "The Earth & I", October 2021.
New Desalination Technology Joins the Global Fight for Clean Water.
---
In Our World ISSN 2634-1794 (all formats).
Newsletters from 2021 onwards are published first for sale on Kindle, or can be read for free if you are a member of Kindle Unlimited. After 6 months each newsletter will be published as html and free-to-read online.
Issue 3, 2021. Published 29th July 2021
1. WHO calls for regulation of electronic nicotine delivery systems
2. IEA speaks out for hydropower.
Issue 2 2021. Second edition published 1.7.2021 with additional quote.
1. Anti-Daesh/ISIS global coalition reiterates intent.
2. Covid-impact on Sub-Saharan Africa.
3. Genetics insight into extreme longevity.
Issue 1 2021. Published 23.06.2021.
Renewable energy costs from IRENA, WBG investment plans for climate change, WHO statistics.
---
27.10.2020. JUDICIAL SYSTEMS OF 850 MILLION EUROPEANS EVALUATED FOR EFFICIENCY AND FAIRNESS.
09.04.2020. COUNCIL OF EUROPE BALANCES FREEDOM AND CONFINEMENT AS COVID-19 PANDEMIC RAGES
---
COMMENTARY
Infants and children on Crown Court premises. Does society want this?
Online 20.35 BST 22.08.2019.
British Courts and Justice.
After simultaneous Court reporting and distribution on twitter some news reports are moved to Science, People & Politics.
---
---
Member of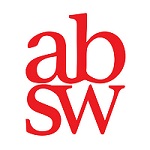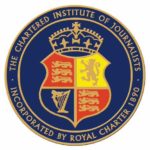 With great sorrow I have had to notify the Society of Authors that I need to end my membership until I have greater cash flow. I remain a member of CIoJ and ABSW. Just as soon as I can afford to rejoin the Society of Authors I will do so.
---
VAT REGISTRATION:301189535
ICO Registration:ZA289833

COOKIES

Address:
165 Longfellow Court
Mytholmroyd,
West Yorkshire, UK.
HX7 5LG.
T: +44 1422 886015
E:hmt.gavaghan@gmail.com
Website since September 2005.
---